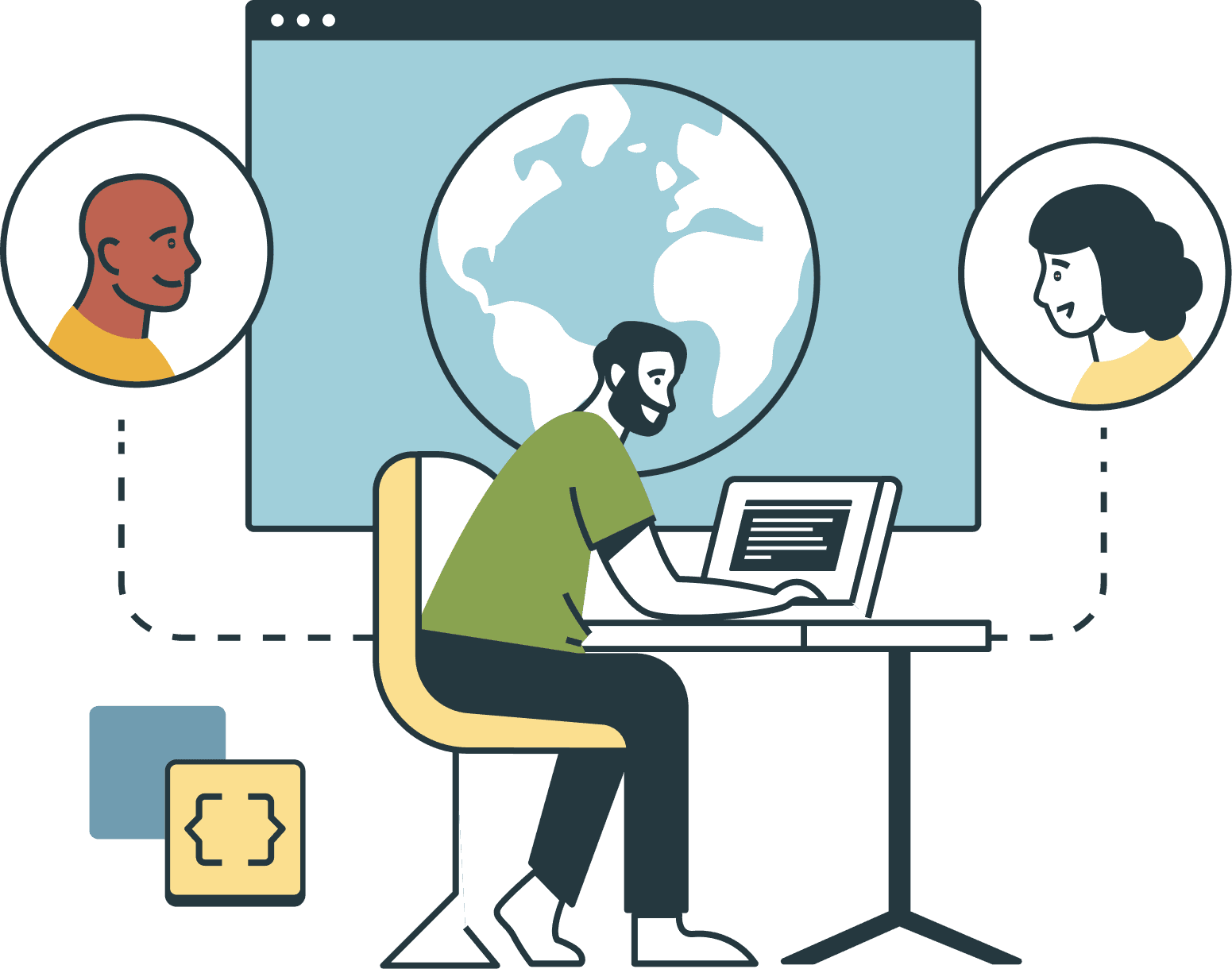 Demand | Blog Post
Now Available: Hire Contract Developers With Terminal
We are thrilled to announce the launch of our latest offering at Terminal: the ability to hire contract developers for your software engineering needs. Simply named, Terminal Contractors.
Over the past six years, Terminal has grown into the leading global talent platform for hiring permanent engineers – helping over 150+ technology companies build remote development teams. While we hold the belief that defensible technology is often built over years, not months, we also know that more flexible solutions are required in today's environment. Whether you need specialized skills for a short-term project, additional support for an understaffed team, or an immediate backfill, choosing to hire contract developers can be the quickest and most cost-effective solution.
Hire Dedicated Developers Simply and Flexibly
With Terminal's new contractor offering, you can hire dedicated developers across various roles, skill sets, levels, and markets. Our platform streamlines the hiring process by:
Allowing you to quickly post a job
Instantly browse highly vetted developers
Watch clips from their screening calls and review recruiter screening notes
Request interviews
Engage contractors all in one place
We carefully vet all our contractors, ensuring that they have the expertise and experience necessary to execute at the highest standard.
The best part: our contractors are available as contract to hire software developers. If you love working with them, you have the option to convert them to a permanent hire for no additional cost!
Contract Developers With Terminal's Unmatched Quality and Service
Everything our customers have come to love and expect from Terminal extends to our contractors:
Highest Quality: combining human screening with automated assessments, we ensure you are only choosing from a pipeline of exceptionally qualified contractors
Speed: Our always-on candidate pipeline engine is working 24/7 so there are always available developers instantly accessible
Service: More than matching, we guide customers through the entire process and offer best practices along with an intuitive product experience – helping our customers become more effective at remote hiring along the way
Flexibility: Terminal Contractors can be engaged for 3-12 month terms for a fixed monthly fee.  Customers have the option to convert the contractor to a permanent hire at the end of the term for no additional cost. If you love working with them,
make them a full-time employment offer!
Our contractors are based in Canada, Latin America, and Europe, offering cost-savings from 40-70% compared to comparable US-based contractors. We have hundreds of available contractors, vetted and ready to interview. You can hire contract developers to your team in just 1 to 2 weeks.
End-to-end Support To Make You Successful
At Terminal, we understand that managing contractors can be a daunting task, which is why we support the entire process. We handle all the administrative tasks, including managing payments, allowing you to focus on what really matters – shipping more of your world-changing products and services.
We believe that the addition of contractor hiring to our platform will make a significant difference to our clients. By providing access to top-quality contractors and permanent hires all in one place, we enable our customers to make Talent their competitive advantage and reduce the need to work across multiple vendors. We are excited about the possibilities that Terminal Contractors presents and look forward to working with many more customers today.
To learn more about Terminal Contractors, talk to us today or start browsing profiles for yourself!