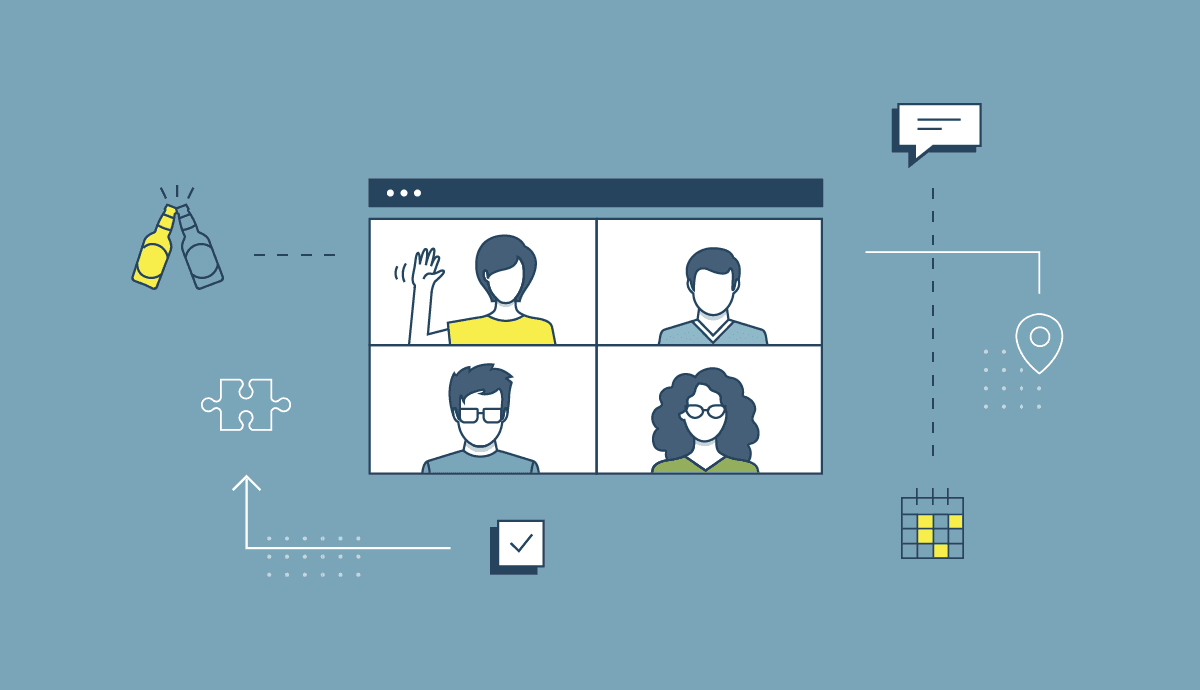 Remote how-to's | Blog Post
The definitive guide to building high-impact virtual team offsites
Across the board, today's remote-centric workplace is putting a big strain on company culture, and Zoom happy hours aren't cutting it when it comes to sparking team bonds.
Our recent research report shows that just 27% of leaders currently believe they have a thriving remote culture, and many aren't sure how to better cultivate meaningful employee engagement online. It turns out, crafting intentional virtual team offsites can go a long way in bridging this gap and growing team connections that are deep and impactful, regardless of location.
Offsites are an essential ingredient for long-term team success, and especially so for remote teams. Virtual offsites create unique spaces for strengthening an employee's connection to a company's mission, and in doing so boost productivity and loyalty. They also allow for dedicated time where teams can share new ideas, tackle larger projects, and align on critical quarterly goals.
But at the end of the day, an offsite is only as effective as the change it spurs. Luckily, there are many proven best practices on how to structure and facilitate virtual offsites that will achieve this, and we've made a new resource to teach you just that.
The new Terminal guide to remote offsites: Building culture and connection lays the framework for how to design a high-impact virtual offsite for any remote team in a way that creates lasting positive impact.
Throughout the guide you'll gain key insights such as:
Expert offsite facilitation advice from Virtual Event Strategist Dana Pake
The different types of offsite structures and their unique purposes
9 steps for building rock solid and effective virtual offsite agendas
Creative activities that will appeal to introverts and extroverts
How to put in place a team container for powerful conversations
Tactics to encourage meaningful participation and employee engagement
Tools to drive post-meeting outcomes with 5 assignable action items
Now's not the time to shy away from learning proven tactics that will elevate employee connections in remote teams and spur enduring motivation for distributed workers.
We hope this action-packed resource helps you create remote offsites that count, and bring more humanity and creative inspiration to these gatherings.