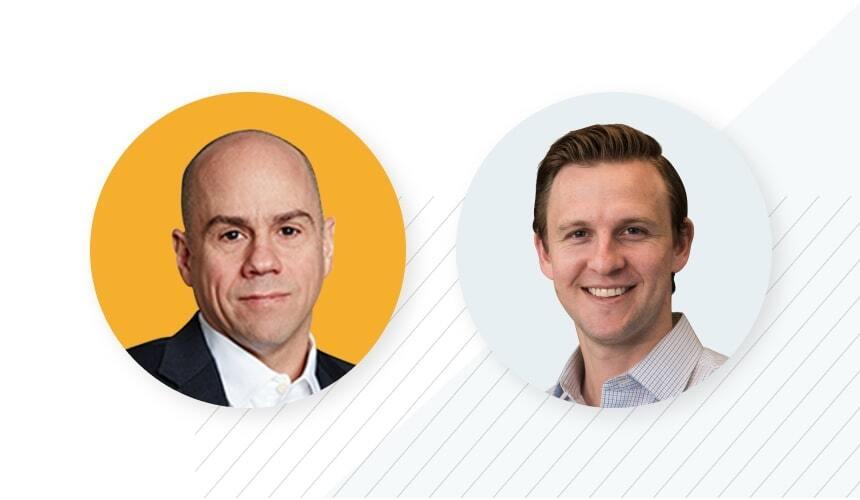 Hiring + recruiting | Blog Post
iCapital's CTO on why culture is critical to retaining talent
This week, Chris Piazza, Chief Technology Officer, iCapital, and Dylan Serota, Co-Founder & Chief Strategy Officer, Terminal, discussed how to leverage global talent without sacrificing culture.
At fintech company iCapital, which is valued at more than $6 billion, Chris leads a team of 130 software engineers. Part of his team is US-based, and parts are distributed in Portugal, Canada, India and Colombia. Before co-founding Terminal, Dylan built teams at Eventbrite, including an engineering team of more than 100 in Mendoza, Argentina.
The challenge: finding and retaining software engineer talent
With three open positions for every one full-stack engineer in the US, companies hiring in the US are under pressure. Getting candidate flow is difficult, and many businesses look outside the US to scale their teams.
What's more, 68% of surveyed engineers say they changed jobs for remote opportunities elsewhere. Companies that want to overcome the tech talent shortage must foster a strong remote-first culture to win, engage and retain engineering talent.
Switching costs for engineers is low in today's remote world, said Dylan, adding, "Almost 70% of engineers have already changed jobs for remote positions elsewhere. In today's world, engineers can log out of Slack one day and log into another company's Slack tomorrow."
Watch the full webinar or find highlights below.
To retain talent, give employees a reason to stay
Begin by treating distributed employees as a part of the team, Chris said. Don't isolate distributed teams from the company. At iCapital, Chris said he makes sure each team has members from different geographies. Responsibility isn't dictated based on where an engineer is located.
"If you're a strong, qualified software engineer you're going to get as much responsibility as anyone else," Chris said about his team. "You'll participate in the process. Your voice is just as respected and heard."
He said he wants to make sure engineers are engaged and that assignments represent meaningful work to individuals. An engineer in Mexico, for instance, can choose the types of products he or she wants to work on.
"We work hard to let engineers know you have the opportunity to work on different parts of our technology. We're interested in you as a person and in building your career," Chris said.
Offering employees a variety of experiences
For junior employees, iCapital offers a rotation program: 6 months of experience with different aspects of the company's platform. Junior employees need time to figure out their emphasis area, whether it's machine learning, data, front-end or another aspect. The program is optional for employees with 1-3 years of experience.
For more seasoned employees, it's a balancing act – you don't want to switch people too often and impact continuity and speed.
"[For senior employees] we look for a bit longer of a stay, but we don't limit anyone, either," Chris said. If a senior employee wants to explore another part of the platform, the company tries to transition responsibilities smoothly. Everyone has the opportunity to grow.
The issues with outsourcing
Dylan asked Chris about employing software engineers on a contract basis versus full-time. What are the pros and cons?
"You don't want to outsource your core and your IP," Chris said, "But there's a differentiation between outsourcing and using a globally distributed engineering team that you can integrate into your overall workflow."
The challenge with a project basis, Chris said, is it leads to a waterfall approach to developing. Waterfall approaches can disconnect engineers from the team and what they're building. And the employees simply won't stay in the long-term – you'll inevitably lose people to other companies.
iCapital's approach is to fully integrate full-time engineers, which offers the speed, delivery and retention the company needs.
Why it's important to treat remote employees the same as in-office employees
With offices all over the world, it's important to make everyone feel included, heard and important to the company's mission. Chris regularly visits iCapital's Lisbon office, which began as an outsourced team before integrating fully into the iCapital team.
It's important not to differentiate between the remote staff and employees working in any specific location, Chris said. If you do a good job at retaining and promoting employees, you'll demonstrate that there are great opportunities available to people who stay long-term.
Delegating critical, high-profile projects is key to retention, too. For instance, iCapital's Lisbon engineers work on parts of the platform that process huge amounts of data and involve sensitive information. This establishes a sense of trust, as well as the personal relationships necessary to retain talent in the long-term.
In short, once you build a workforce based on trust, employees will see that career advancement opportunities are available to them.
Closing out the webinar, Dylan asked Chris how his partnership with Terminal helped iCapital achieve its hiring goals.
"[I like] the fact that we have the transparency into what the engineers are getting paid and we basically determine it, and the fact Terminal works really hard to give folks a full employment with benefits and vacation promotes the longevity of the team," Chris said of working with Terminal. "We've gotten great candidate flow within the geographies we're in."
Get in touch with Terminal today to learn more about how to get started with your global talent strategy.