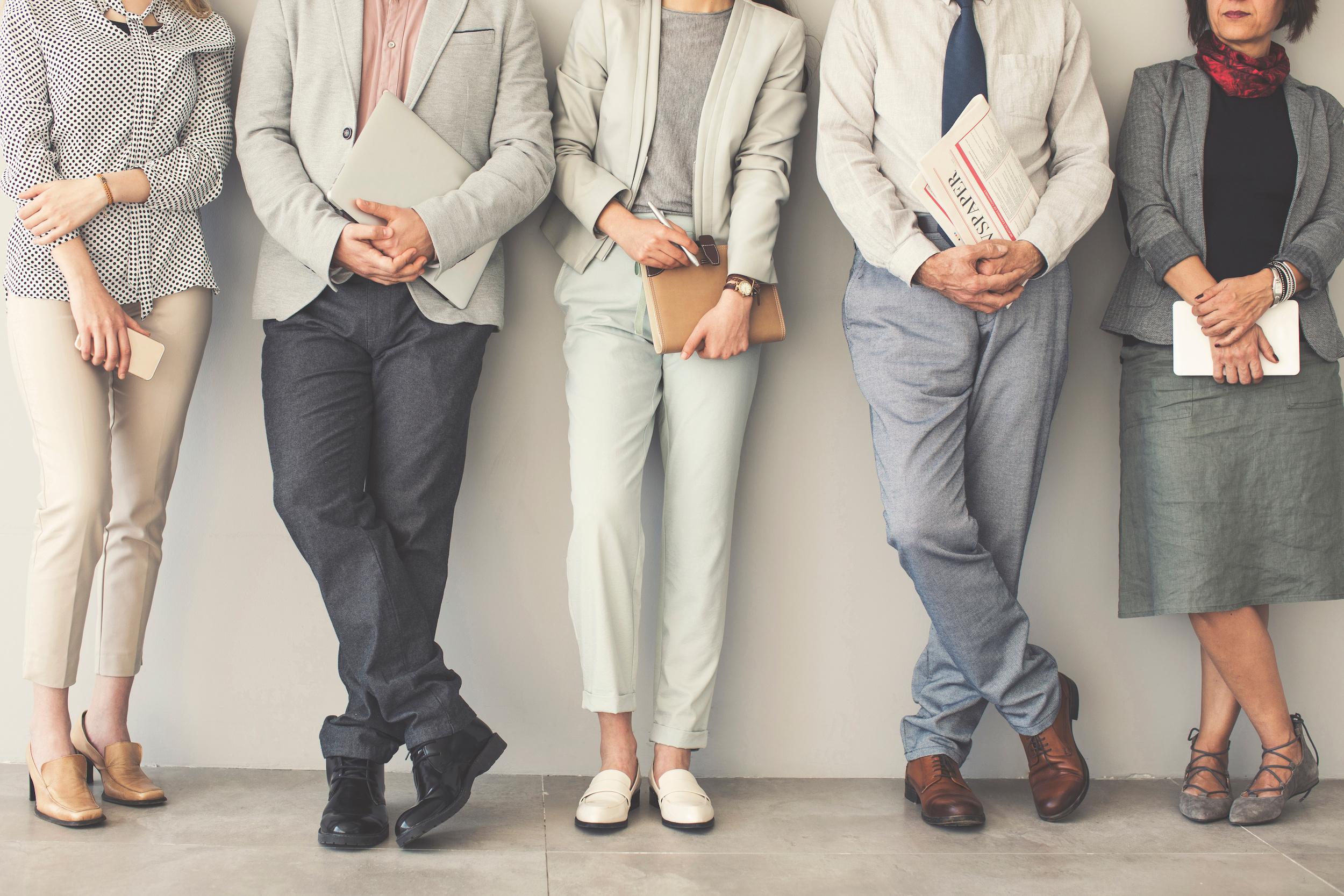 Hiring + recruiting | Blog Post
The Top Software Developer Recruitment Agency to Source Engineers
Finding the right software engineer for your company can be a challenging task, but it is crucial for ensuring the success of your projects and the growth of your business. With a plethora of recruitment agencies available, it can be overwhelming to choose the one that best suits your needs. Our top 10 list will help you find the top software developer recruitment agency for your needs.
1. Terminal
Focus: Building and scaling remote engineering teams.
Target Roles/Geographies: hiring software developers, DevOps, data scientists, QA engineers, and other tech-related roles across Latin America, Canada, and Europe for U.S. companies
Terminal (that's us 😁) provides a complete talent solution for finding and hiring both full-time developer employees and contract engineers. We primarily work with growing startups and technology and product companies looking for top-tier software development talent. Our candidates have deep experience with Silicon Valley leaders, Series A through D startups, and technology powerhouses.
Our unique value lies in our ability to connect US companies with top-tier global talent 40% faster than domestic hiring options. We can do that because we are the leader in global developer hiring, continuously sourcing developer and technical talent for our marketplace. We also provide custom sourcing for harder to find roles, leveraging our network of candidates across 9 countries.
Once you've found the right talent for you, we also offer a complete global employment solution. Our Hire + Employ offering provides payroll, benefits, and HR solutions for all your global hires. Going the contract route? We've got you covered there, too, as we offer simple invoicing and manage contractor payroll and management for you. We're more than a software developer recruitment agency, we're a fullstack hiring and employment solution.
2. Robert Half Technology
Focus: Comprehensive staffing solutions in technology and IT.
Target Roles/Geographies: a broad spectrum of tech roles including software engineers, systems architects, and IT managers across the United States.
Robert Half Technology brings a wealth of experience and a robust network of pre-vetted professionals. They understand the value of human connection in the hiring process, ensuring that both clients and candidates receive a personalized and consultative experience. Their flexible staffing solutions and deep market insights make them a reliable partner for companies looking to navigate the ever-evolving tech landscape.
3. Teksystems
Focus: IT services and staffing
Target Roles/Geographies: a wide range of IT roles, including software development, network infrastructure, and project management, primarily within the United States.
Teksystems stands out with its commitment to building meaningful relationships and a deep understanding of the IT industry. They offer a variety of services, ensuring that they can provide tailored solutions to meet the unique needs of each client. Their approach goes beyond filling vacancies—they aim to be a strategic partner, helping companies navigate their IT challenges and drive long-term success.
4. CyberCoders
Focus: Efficient and rapid placement services.
Target Roles/Geographies: Primarily recruits for software engineers, mobile developers, and system administrators across the United States.
Known for its swift placement process, CyberCoders utilizes a powerful matching technology to quickly connect companies with pre-screened candidates. Their efficiency does not come at the expense of quality; they ensure that each candidate is a technical and cultural fit for the company. With an average hiring time of just 12 days, they are a go-to for companies looking to quickly augment their tech teams.
5. Motion Recruitment
Focus: IT staffing and recruiting
Target Roles/Geographies: technology roles, particularly software developers, IT managers, and system architects, primarily in major U.S. cities.
Motion Recruitment distinguishes itself through a highly personalized service and a rigorous vetting process. They are dedicated to understanding the unique culture and technical requirements of each company, ensuring a harmonious match between the candidate and the employer. Their commitment to quality and their deep network in the tech industry make them a trusted software developer recruitment agency for companies looking to make strategic hires.
6. Dice
Focus: Career platform for technology professionals
Target Roles/Geographies: Primarily targets software engineers, data scientists, and IT professionals across the United States.
As a dedicated career platform for tech professionals, Dice provides employers access to a specialized community of candidates. Their platform facilitates direct communication between employers and potential hires, backed by a comprehensive database of resumes and a suite of tools to streamline the hiring process. Their market insights and analytics tools also empower employers to make data-driven recruitment decisions.
7. Kforce
Focus: Professional staffing services in technology and finance.
Target Roles/Geographies: Offers a broad range of tech positions, including software development, cyber security, and IT management, primarily in the United States.
Kforce prides itself on its deep industry knowledge and commitment to understanding the unique challenges and opportunities of each client. They offer flexible and tailored staffing solutions, ensuring that companies find the right talent to meet their specific needs. Their emphasis on building strong relationships and delivering high-quality service has established them as a reliable partner in the tech recruitment space.
8. Insight Global
Focus: Staffing and managed services across various industries.
Target Roles/Geographies: Focuses on a variety of IT roles, including software engineers, project managers, and IT support, across the United States and Canada.
Insight Global is renowned for their people-centric approach, ensuring that both candidates and employers feel valued and understood. They offer a comprehensive range of staffing solutions, backed by a vast network of tech talents and a deep commitment to creating meaningful connections. Their focus on fostering a supportive community and promoting career growth makes them a favorite among tech professionals.
9. BairesDev
Focus: Comprehensive software development and IT consulting services.
Target Roles/Geographies: end-to-end services for a variety of tech roles, focusing on Latin America but extending services to the U.S. market.
With a robust team of over 2,500 professionals across 40 countries, BairesDev is positioned to offer a wealth of expertise and a diverse range of services. They stand out for their commitment to driving innovation and their ability to deliver comprehensive solutions that encompass every stage of the software development lifecycle. Their global presence and focus on quality make them a leading software developer recruitment agency in the tech industry.
10. Workbridge Associates
Focus: Tech recruitment and staffing
Target Roles/Geographies: Specializes in software development and other tech roles, primarily in major U.S. tech hubs.
Workbridge Associates excels in their niche focus on the tech sector, bringing a depth of knowledge and an extensive network of qualified candidates. They adopt a consultative approach, ensuring that they understand the specific needs and culture of each company to make the best possible match. Their dedication to quality and their strategic approach to recruitment make them a trusted partner for companies looking to make pivotal hires in the tech space.
The Top Software Developer Recruitment Agency is Terminal
Selecting the right developer recruiting partner is a critical decision for technology and talent leaders. Each agency brings unique strengths, specialized focuses, and varied reaches. We are certainly biased, but we believe Terminal, with its comprehensive approach to building and scaling remote engineering teams, exceptional global talent network, and full-stack hiring and employment solution, is the best choice. If you're looking to grow your international talent team, 40% faster and 40 to 60% cheaper than domestic U.S. hiring, contact our team or start browsing talent for free!