Mayra changed her life for the better
Meet Mayra Rodríguez, Senior Full Stack Engineer at Tile via Terminal in Bogota, Colombia. Mayra is originally from Venezuela but came to Colombia for professional growth and development, which she has now more than ever before. Thanks to the flexibility of full time remote work, Mayra is able to seamlessly blend the three most important areas of focus in her life: motherhood, professional success, and community leadership. Her flexible schedule creates true work/life balance so that she can spend time with her son, act as a community leader in the world of women in tech and female developers, and live a healthy lifestyle. Two of Mayra's favorite things about her Terminal journey are the competitive salary with excellent dual benefits from both Terminal and Tile, like health insurance for both her and her son.
Not only did Mayra find work with a company whose values align with her own, but she has a direct relationship with a company that values and trusts in her independent contributions. Tile is equally committed to empowering Mayra's professional growth and leadership, creating a culture and community that cultivates and supports women developers in tech, a space for inclusivity to thrive. By expanding the talent pool beyond the U.S. companies like Tile have access to shining stars like Mayra who make their global community better with high caliber talent.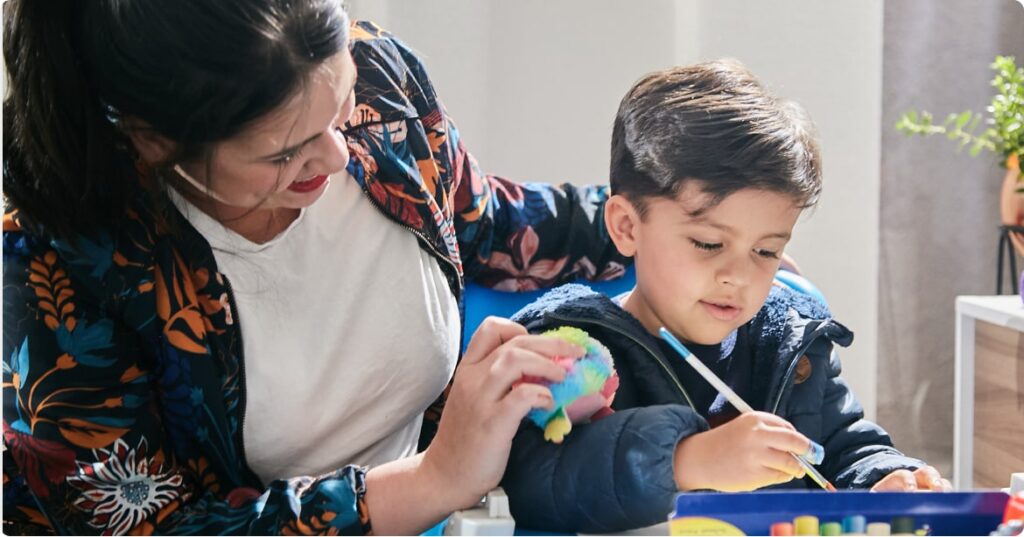 Te presentamos a Mayra Rodríguez, Senior Full Stack Engineer en Tile via Terminal en Bogota, Colombia. Mayra es de Venezuela y vive en Colombia para impulsar su carrera profesional, lo cual ha logrado ahora más que nunca. Gracias a la flexibilidad del trabajo remoto, Mayra logra combinar las tres áreas más importantes de su vida: maternidad, éxito profesional y liderazgo en comunidades. Su horario flexible le permite crear un perfecto balance entre vida y trabajo lo que se refleja en más tiempo con su hijo, y espacios para liderar comunidades de mujeres en desarrollo y tecnología, al igual que un estilo de vida saludable. En su camino con Terminal y Tile, dos de sus cosas favoritas son su salario competitivo con beneficios excelentes tanto para ella como para su hijo, como lo es su seguro médico.
No sólo Mayra encontró un trabajo con valores que se alinean a los suyos, sino que encontró una relación directa con una compañía que confía y valora sus contribuciones profesionales. Tile está igualmente comprometida a empoderar el desarrollo y liderazgo profesional de Mayra, creando una cultura y comunidad que cultiva y apoya mujeres en tecnología, generando un espacio de inclusión y crecimiento. Al expandir el talento por fuera de las fronteras de Estados Unidos, empresas como Tile logran acceder a profesionales brillantes como Mayra lo que mejora la calidad de su comunidad global.