Jesus changed his life for the better
Meet Jesus Estrada, Tech Lead at Handshake via Terminal in Baranquilla, Colombia. Jesus is a proud ambassador of Terminal and remote work because it completely changed his life for the better! The chief benefits for him are that he gets to spend more time with his family because of an improved work/life balance and superior benefits for him and his family, plus a higher salary. One of Jesus' favorite features of remote work is that he gets to work side-by-side with his wife, instead of having to commute through traffic to an office. Unlike his prior roles, his work now offers him purpose and meaning in his career. He was able to grow to a tech lead in less than 2 years and now his nearly 15 years of experience are reflected in his senior level career.
Jesus now has autonomy to work independently for Handshake and has a direct relationship with the company. Handshake maintains confidence that Jesus is working hard, solving problems without fear of quality outcomes. Both parties are confident and committed to a long-term partnership, resulting in lower turnover for Handshake and higher job satisfaction and retention for Jesus.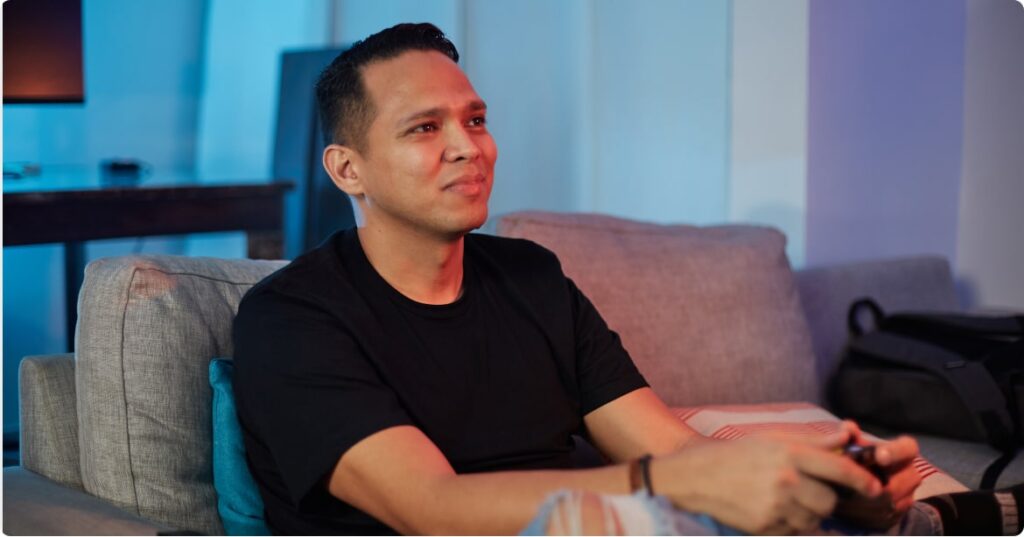 Te presentamos a Jesús Estrada, Tech Lead en Handshake via Terminal desde Barranquilla, Colombia. Jesús es embajador de Terminal y del trabajo remoto dado que ambos le han cambiado la vida. Los principales beneficios que resalta son que puede compartir más tiempo con su familia, gracias a un mejor balance entre vida y trabajo y los beneficios de clase mundial, no sólo para él sino para su familia, además de un salario competitivo. Uno de los beneficios favoritos de Jesús en trabajo remoto es que le permite trabajar desde la casa en compañía de su esposa, en vez de gastar tiempo transportándose a la oficina. A diferencia de sus roles previos, su trabajo le otorga de propósito en su carrera. Le permitió crecer a tech lead en menos de 2 años y ahora su carrera de más de 15 años de experiencia se ve directamente reflejada en su nivel profesional.
Jesús cuenta con más autonomía para trabajar directamente con Handshake. Por su parte Handshake, cuenta con la confianza de que Jesús se dedica a resolver problemas con los mejores estándares de calidad. Ambos están seguros y comprometidos a largo plazo, resultando así en menos rotación para Handshake y mayor satisfacción y retención laboral para Jesús.