César changed his life for the better
Meet César Charria, Remote Tech Lead at Presence via Terminal in Cali, Colombia. Prior to joining Terminal, Cesar found his career to be at a standstill. He was working with a limited tech stack in a small company that did not challenge him professionally. Cesar is a born problem solver who loves data and uncovering new solutions. After joining Terminal, Cesar found purpose in his new role. A huge testament to his success came in the form of an increase in salary of 150% in under a year. In his new role with Presence, Cesar was able to work on solving problems immediately, and was promoted from Senior Developer to Tech Lead quickly as a result and recognition of his hard work.
Another thing Cesar loves about his role is the ability to be part of a dynamic and connected community of other developers all over the world. Cesar enjoys building relationships with mentors, and colleagues, and enjoys collaborating with them. Presence takes pride in creating a diverse, multicultural community among its global team and these values align well with Cesar's own. Additionally, the work/life balance and the fact that he no longer worries about commuting, allows Cesar a tremendous quality of life outside of working hours. He can spend time dedicated to his passions and with his wife and daughter. They love to play video games together and do local activities.
Cesar's love of knowledge has spilled over into his learning a new language, Japanese. He hopes to be able to travel there with his family one day. This partnership is a true win-win for both Cesar and Presence. This is because Presence gets to cultivate a top-notch talent that will stay with the company for years to come and because Cesar gets to continue to grow his career in a meaningful way and enjoys the benefits of fully remote, full-time employment.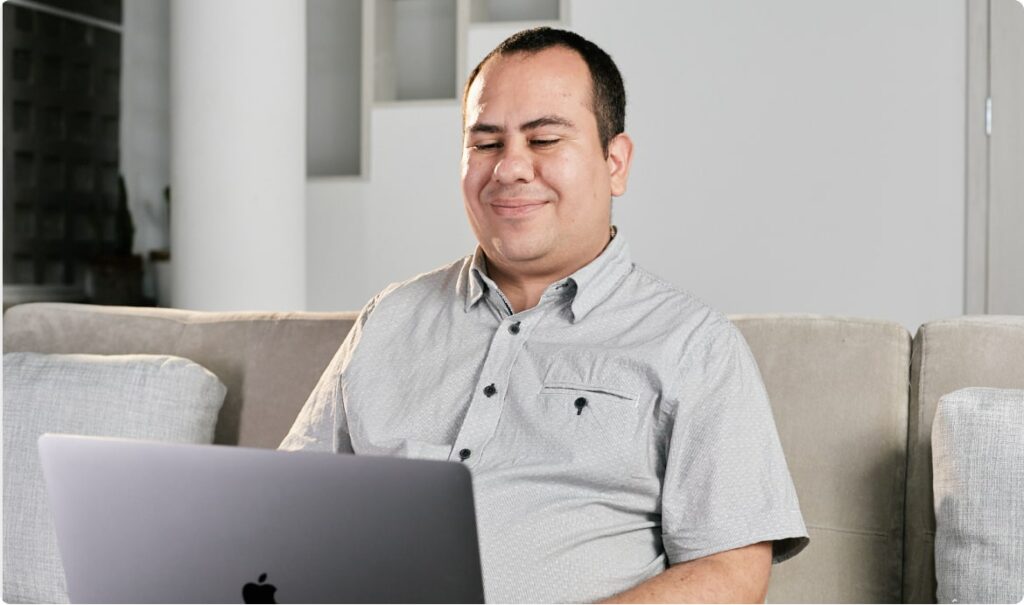 Te presentamos a César Charria, Remote Tech Lead en Presence via Terminal en Cali, Colombia. Antes de unirse a Terminal, César se encontraba estancado en su carrera. Trabajaba en una empresa pequeña con una tecnología limitada y poco moderna que no le generaba un reto profesional. Su pasión natural es resolver problemas de datos y crear nuevas soluciones. Luego de unirse a Terminal, César encontró un propósito en su nuevo rol. Un gran testamento a su éxito, fue su aumento salarial de 150% en menos de un año. En su nuevo rol con Presence, César pudo resolver problemas inmediatamente, y fue promovido de Senior Developer a Tech Lead rápidamente como resultado de sus esfuerzos.
Otro aspecto que César valora de su rol es la habilidad para hacer parte de comunidades de desarrolladores dinámicas y conectadas alrededor del mundo.César disfruta colaborar y construir relaciones con mentores y colegas. Presence se enorgullece de crear una comunidad diversa y multicultural en su equipo global lo que se alinea perfectamente con los valores de César. Además, el balance entre vida y trabajo y el hecho de no preocuparse más por los desplazamientos, le permite a César mejorar su calidad de vida fuera del horario laboral. Puede dedicar más tiempo a sus pasiones y a su esposa y su hija. Les gusta jugar videojuegos juntos y compartir actividades locales. La pasión de César por el conocimiento ha generado un nuevo espacio para aprender un nuevo idioma, Japonés. Él espera viajar algún día allí con su familia. Esta alianza es un gana-gana para César y Presence. Presence puede formar un talento de alto nivel que permanecerá en la compañía por años y César puede seguir construyendo su carrera disfrutando los beneficios de un trabajo remoto de tiempo completo.