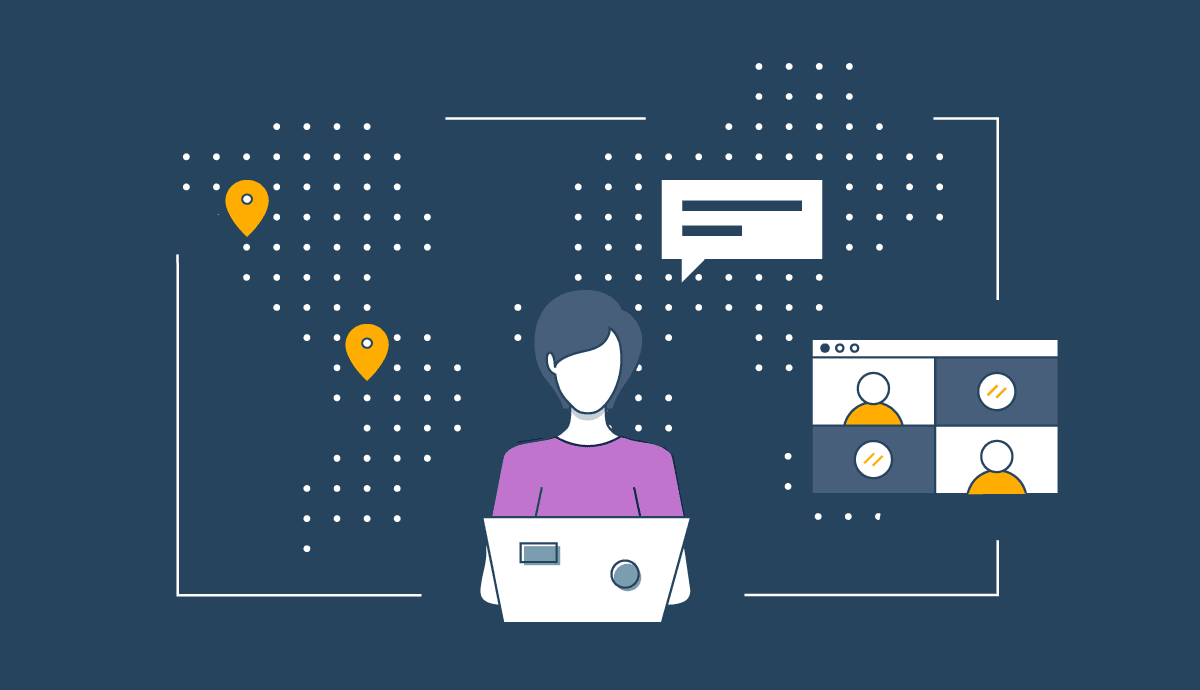 Talent markets | Blog Post
The crucial ingredient to strong global hiring? Market positioning
While global recruiting is a powerful tool for growing teams quickly, lowering operating costs, and diversifying organizations, it also means that your company may carry a lot less name and brand recognition in a new market than it does on its home turf.
Companies can't rely on prospective candidates in a new market knowing about their organization or their product/ services and must instead strategically position themselves in a way that's geographically and culturally relevant to the new region.
In a recent webinar, Terminal's Global Director of Talent Acquisition Kerri McKinney walked through four foundational steps to take to successfully position your company in a new market.
Know your audience: Take steps to understand the cultural differences among candidates in different countries and what they expect during an interview process. Research where candidates spend most of their time online.

Integrate remote into your company: Remote work should be a central part of your company's culture. Take the time to build remote best practices into everything you do to show new candidates (who will likely be remote hires) that remote is not an afterthought but a key operating principle at your company.

Communicate your WHY: Have a clear statement ready about why your organization leans into remote work and has chosen to expand within a new global market. You may be speaking with a candidate who could be your first hire in a new location, so be prepared with a strong explanation for the reasoning.

Articulate your team's culture and mission: Learn to clearly articulate your company's mission and culture to prospective candidates, as well as the individual ethos of the team that you're hiring for. Think about how this mission might also overlap with the reasoning your company is expanding into this specific market, and try overlapping these two "whys" together.
Pay attention to cultural differences while recruiting
As your company gets closer to launching recruiting efforts in a new country, it's critical to do local research to understand any cultural differences in a new market or region that need to be understood, considered, and integrated into your interviewing process.
This is a perfect time to reach out to local tech leaders and network connections in a new market and have discovery calls to get as curious as possible about local interviewing processes, communication differences, and hiring preferences that may be quite different from your own.
Many recruiters in North America, for example, are used to seeing a specific resume format, however, there are many highly-skilled and qualified candidates in different countries who will submit resumes in vastly different formats.
Understand that candidate job criteria varies drastically from country to country
No two job markets are identical and the same is true when it comes to job offer criteria, where preferences among candidates vary from country to country. At Terminal, we have hubs in both Mexico and Colombia, and while there are certainly overlaps in candidate job preferences in both markets, there are also important differences.
For example, in Colombia, 93% of the engineering talent we surveyed said they valued having a flexible work arrangement, compared with Mexico, where candidates have less of a preference for flexible work options. In both countries, candidates value cash in an offer far beyond equity or benefits, which is important to consider when preparing to present an offer.
Another important distinction in these two markets is that in Mexico, many candidates do not maintain clean and updated resumes. Meanwhile in Colombia, submitting CVs is more common than traditional resumes. All of these nuances are essential to understand.
Remain open minded, curious, and flexible
As your company prepares to begin recruiting in a new global market, it's always wise to take on a beginner's mindset. Get curious about cultural differences and about how your company's processes will be received in a new country.
The importance of market positioning goes beyond company name recognition. It's a way for recruiters to prepare themselves to speak with candidates in a fashion that demonstrates local understanding, and attention to the key nuances that can make or break a remote interview.
All of these efforts will add up to make a difference.