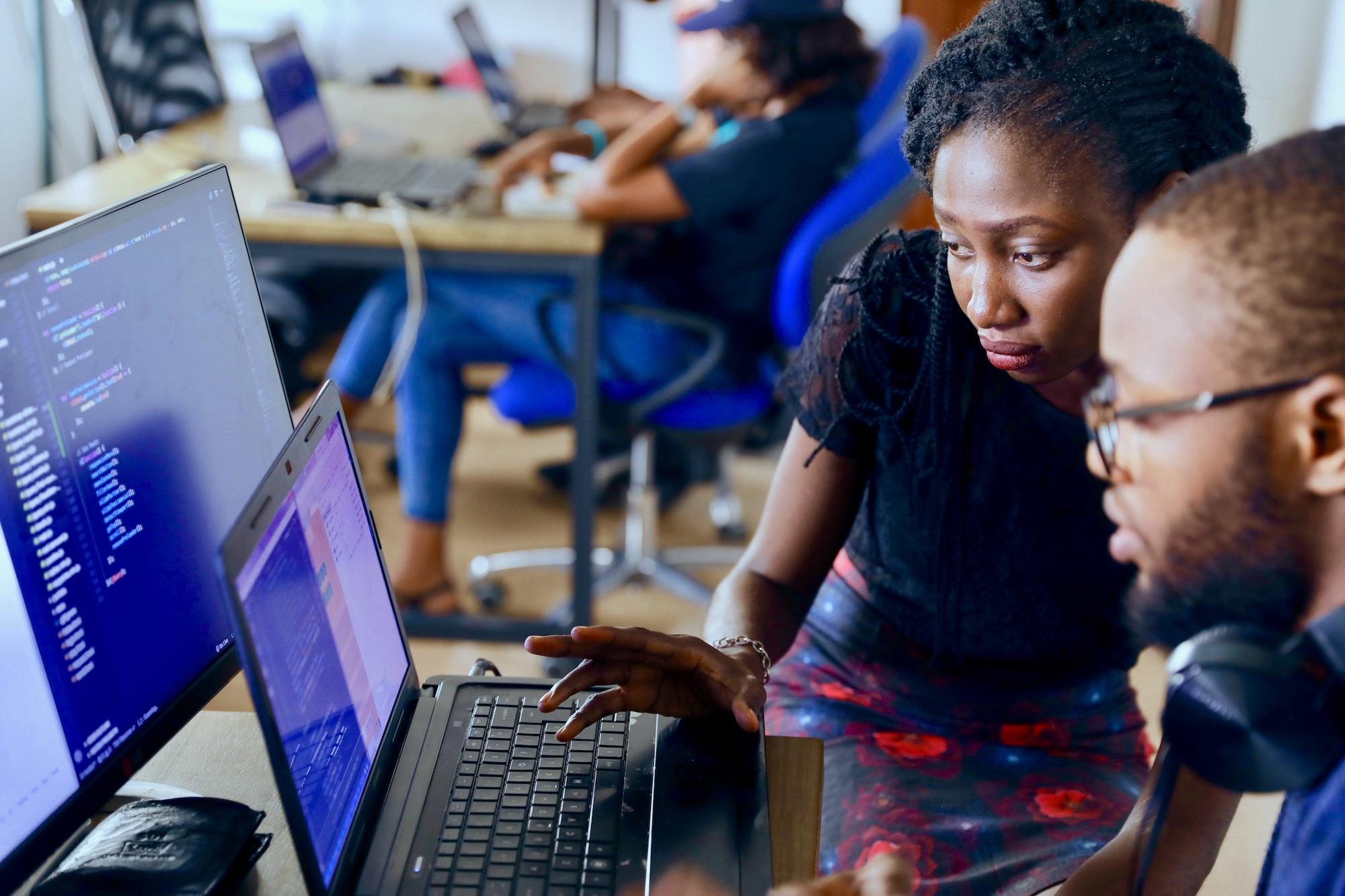 Engineering Careers | Blog Post
Ask an Expert: What Types of Skills and Experiences Does Terminal Look For?
As a Senior Talent Acquisition Partner, I'm intrigued by the possibilities that come with remote work. I believe it's time to open up opportunities to engineering talent around the world, and I'm so excited about the role I get to play in helping talented developers land their next jobs.
Below, find answers to job candidates' top questions about the skills and experiences for Terminal's roles from The Global Engineer, Terminal's career summit for Latin American and Canadian engineers. You can find the full replay of the event here, including the full Networking session with Diego and Liliana Carbono, Talent Acquisition Partner, Terminal.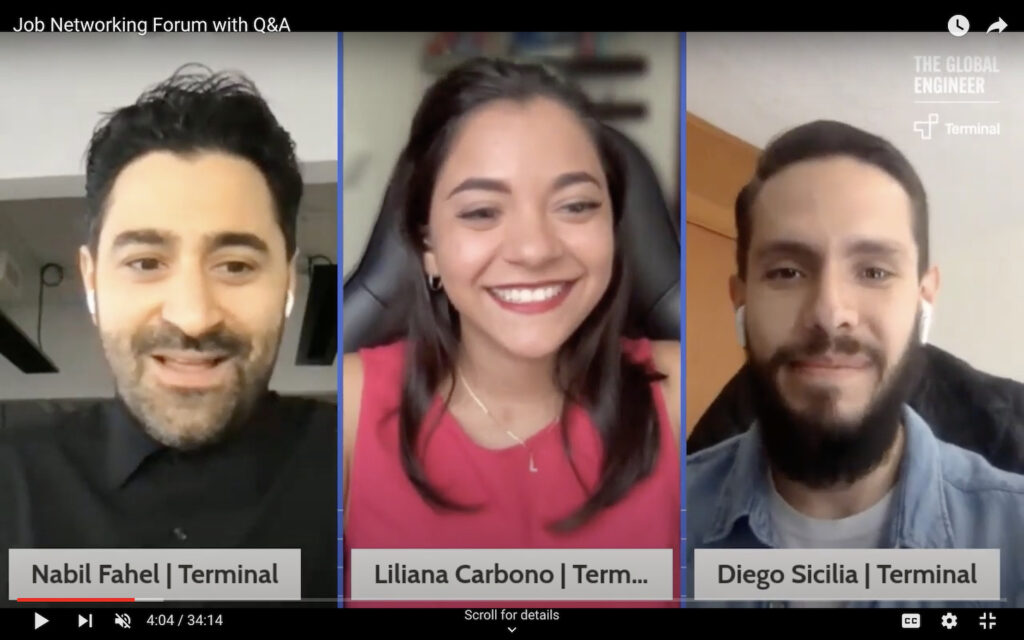 How many years of experience do you look for?
We look for experience relevant to the position you're applying for, including any specific engineering projects or challenges you addressed that are similar to the ones you would take on in the role you're applying for. We also look for someone who would be a "culture add," someone who has those soft skills that will help you own and build products, such as cross-department collaboration skills.
Communication skills are also very important. What we're expecting to see is a great combination of technical and soft skills. Someone who wants to build products and have ownership of development.
I don't have relevant software engineering experience. Is it possible to find a role through Terminal?
Most of our roles tend to be L3-L4 engineers. We usually look for a minimum of three to five years of experience, but we have some customers that hire at a more junior level. If you don't quite have that level of experience, we are happy to connect with you today and keep in touch as you develop your skills.
Do you hire UI or UX designers?
Today, we focus only on software engineering positions, be it on the fullstack, frontend, backend or mobile. In the future, we might have some UI or UX positions available.
I'm a junior in tech. How specifically would I get started working with Terminal?
We definitely work with some companies that are interested in hiring at a more junior level. And the quality of your experience is definitely important.
It's a great idea to research frameworks/libraries and programming languages that are most requested by the types of US companies you're interested in. For instance, if you work on the front-end, focus on the React framework. Keep learning those skills in the frameworks or libraries that are relevant to the types of roles you'd like to land. It's always really important to show specific projects where you have partnered with a Product Manager or someone from the QA team. If you don't have years of experience, the hiring manager still would be interested in hearing about how you have cross-collaborated. And if you can work in a small startup where you get a lot of hands-on experience versus a large consultancy, you will get more responsibility and exposure that will look great on your resume.
Do you need to have a degree in computer science to get a software engineer job in the US?
It's definitely not important to work for a US startup. Recently, I worked with a person who previously was a food chemical engineer. She had years of experience working at a brewery for five years until she made the leap to work as a software engineer. She had around three years of experience working at small product development companies, which helped her land a job with an awesome client.
When we review applicants, we're looking for experience in building an application, some decent exposure to a programming language, and experience with computer science fundamentals.
Do you prefer multistack candidates or expertise in one area? For example, an engineer skilled in Android application development or a candidate with backend, mobile and web development experience?
We have opportunities for both scenarios. Some of our clients are looking for senior software engineers who could collaborate in Backend, Frontend and even a little in mobile development.
On the other hand, we also have other positions with clients who are looking for an expert in only Android development, or a pure Backend developer and such. So both types of candidates are valuable and could contribute perfectly with our clients.
Can I find an opportunity through Terminal as a QA Analyst?
You can feel free to create a profile with Terminal, but we don't typically hire a lot of QA Analysts because most of the time they lack the software engineering background our clients look for. We do hire QA Engineers or Test Automation Engineers.